PAL Mega Drive Modding#
The SEGA Mega Drive needs no introduction. This post documents my attempt at building my own mod for my unit, and what I got to learn along the way. If you know about TV signal format differences, and the NTSC 60 Hz vs PAL 50 Hz debacle, you can skip this initial section safely.
In order to be able to test my games and demos on real hardware, and to play games of course, I've bought a model 1 Mega Drive. It's an italian VA 6.5 model. It is also damn fine-looking: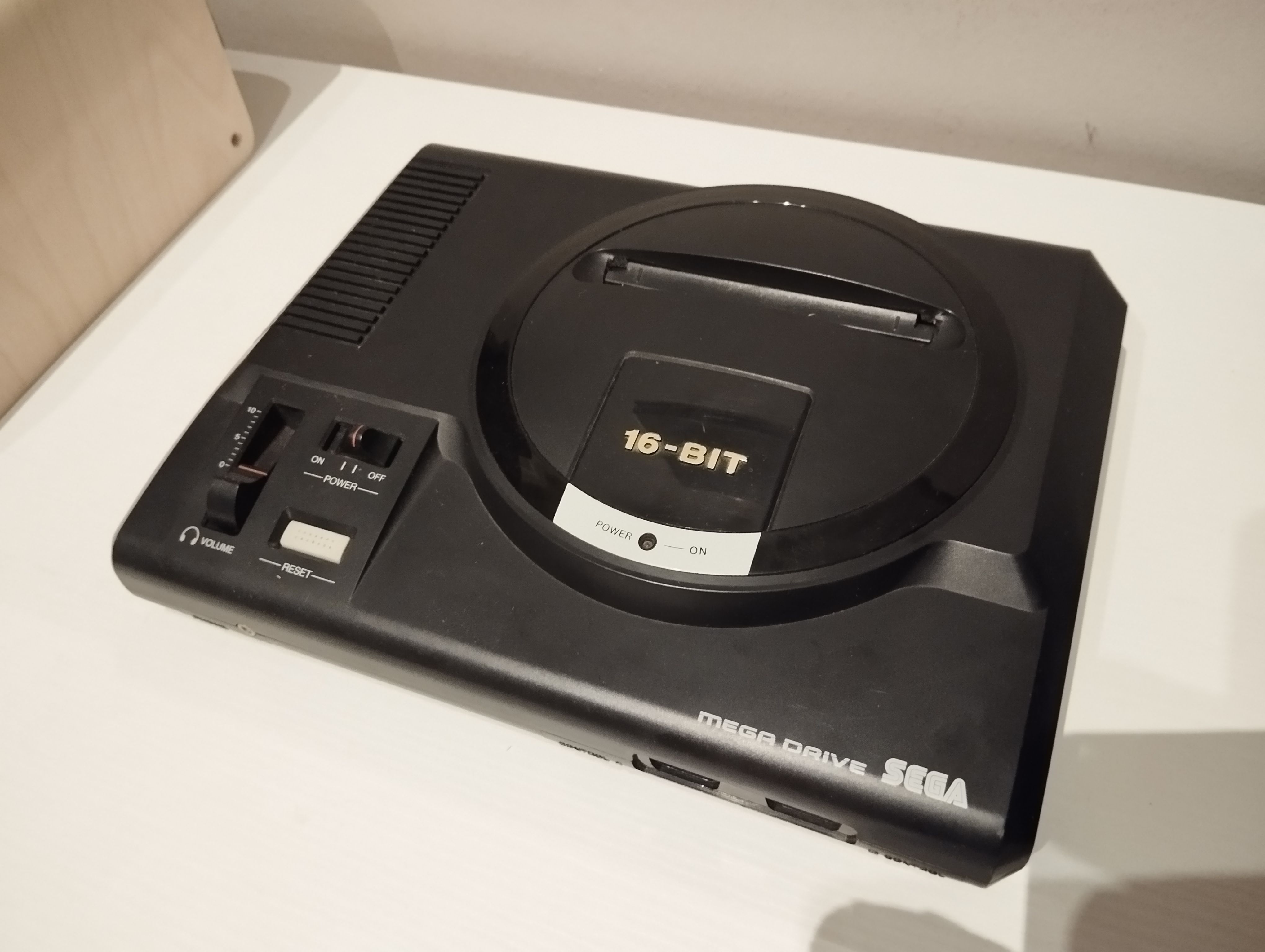 In short, analog TV systems of the past would work at different frame rates and resolutions. PAL, used mostly in Europe, would run at 50Hz, with slightly higher vertical resolution (625 lines). NTSC runs at 60Hz, with lesser vertical resolution (525 lines). Color was also encoded in a different manner depending on the standard, modulated within a subcarrier signal of varying frequency and meaning. PAL is considered by most to have a superior color encoding. Analog video is a huge and interesting topic by itself, and we won't be going into greater detail here.
The framerate difference is quite significant. Most games of this era use integer frame timers for gameplay control, and it is usually hard to adapt all of it so that the game plays the same on 83% of the framerate. As a result, most games are not optimized for PAL. The first Sonic the Hedgehog is a particularly egregious example of this. Even the music is slower on this one. At least the later titles adjusted the music playback, but the gameplay is still 12% slower. So, it is very desirable to be able to run your unit with NTSC settings, at 60 Hz, and that's basically the main motivator for modding a PAL Mega Drive like this.
Frame rate aside, the PAL format has one advantage over NTSC: increased resolution. There are more vertical lines for display, and if the game is optimized for PAL, it can display an additional 16 pixels of vertical resolution. If the game is not, though, it will just display larger top and bottom borders, squishing the overall image. For example, this is how Mortal Kombat looks in my TV set: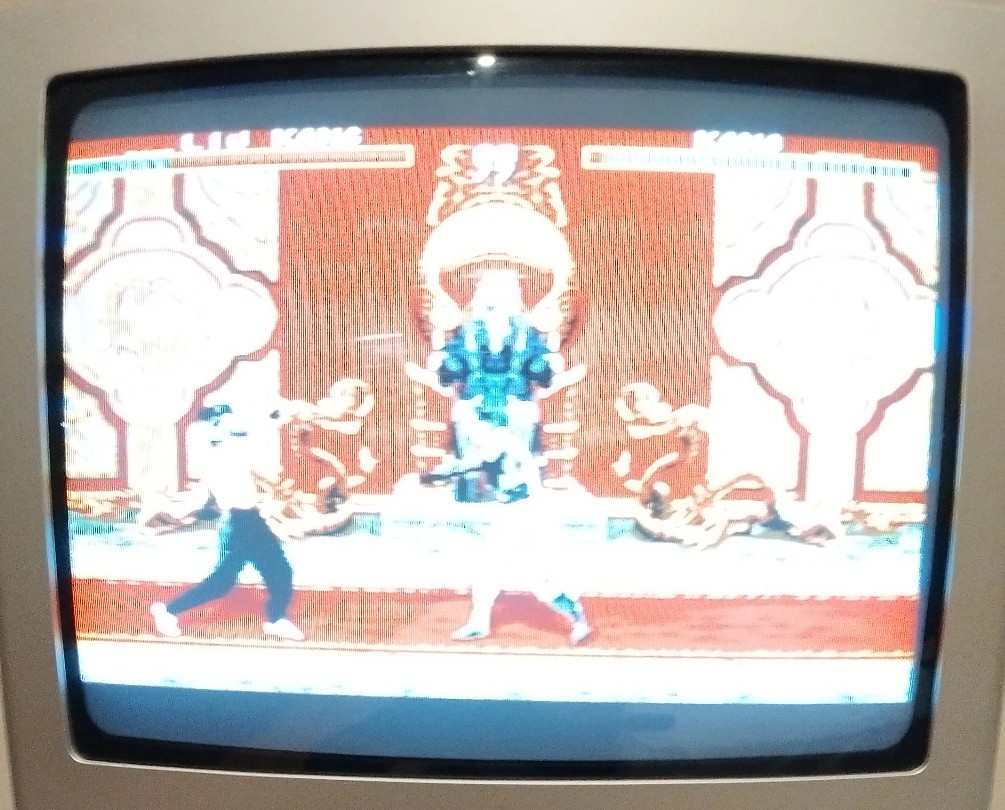 So, the PAL resolution advantage is there, but since many many games disregard it entirely (most of them?), it just translates to a worse experience. Another motivator for modding the console.
In this post we'll use the term format for the TV system setting (PAL, NTSC), and we use the term language to refer to the two possible internal language settings that the console can have. Here is a table with the main regions and their respective settings:
#

| Region | Format setting | Language setting |
| --- | --- | --- |
| U.S.A. | NTSC (60 Hz) | English |
| Europe, Australia | PAL (50 Hz) | English |
| Japan | NTSC (60 Hz) | Japanese |
| Brazil | NTSC (60 Hz)* | English |
Note
In Brazil, the TV system was actually PAL-M, which is basically NTSC's timings and resolution, with PAL's color encoding, so the composite signal encoder has differences. But as far as the rest of the system is concerned, it is NTSC.
Higher NTSC frequency with PAL color encoding? Huh, we had the best of both worlds, really.
The language setting can be used by games for region locking, just as well as implementing multi-language ROMs. But besides that, it does not change much about the system itself, so we'll focus on the video format aspect. Note that we'll be focusing on the model 1 (excluding revision VA7, which is basically a model 2 inside a model 1 shell), so some things may not be accurate or not apply to later models.