Workshop: Build your own Arduino-compatible board#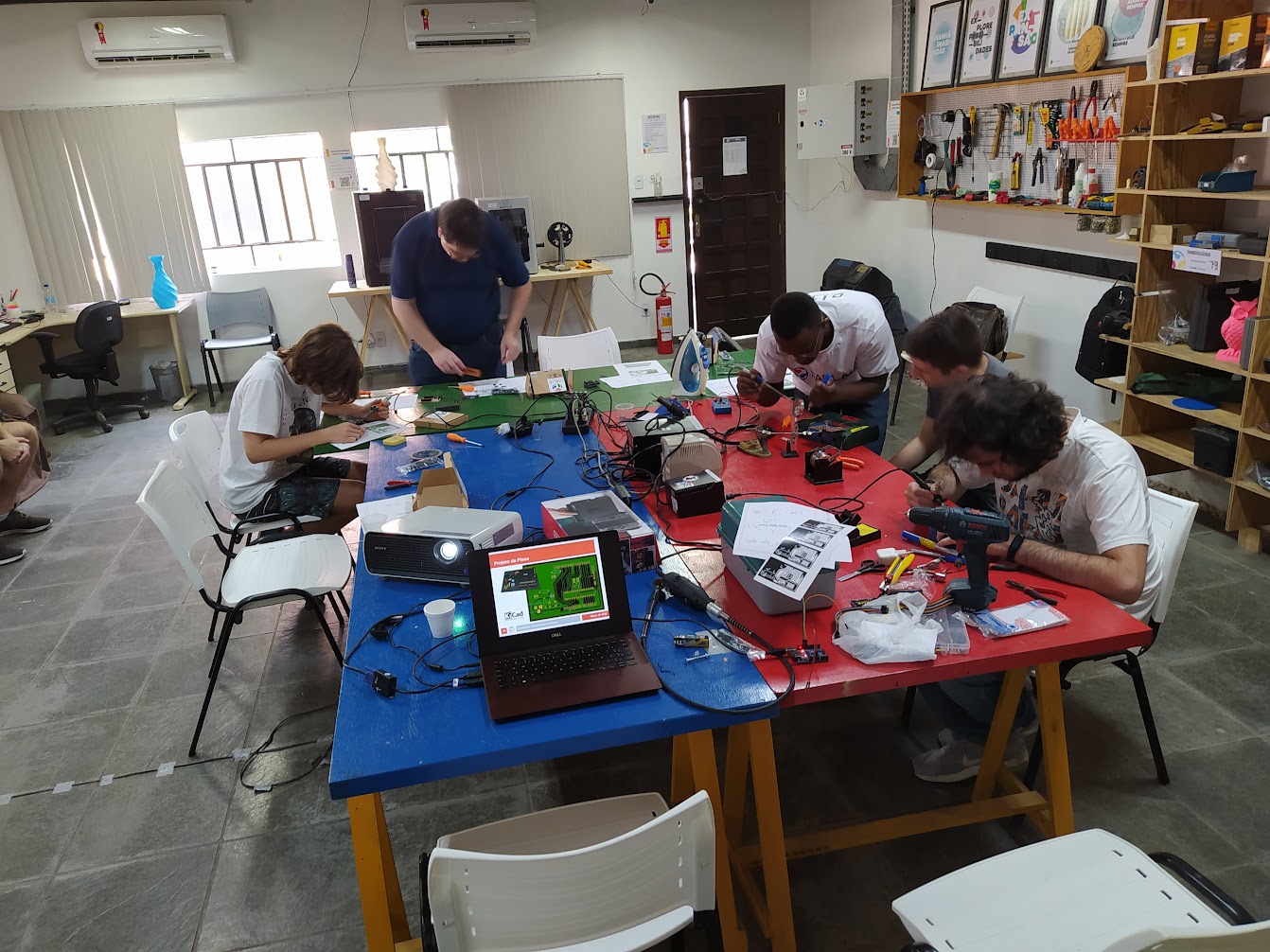 On the 14th of March, 2020, I ran a workshop on DIY electronics and how to build your own boards, at Fab Lab Joinville. The main deliverable was an Arduino-compatible board based off of Arduino UNO, nicknamed FABUINO.
It was very interesting to see the different approaches beginners had for assembling their own boards and how they were grappling with new concepts such as schematics, board layouts, and component orientation. Obstacles were hit at every turn, but in the end, we managed to make it all work just fine!
I am very grateful to all the participants for their dedication and hard work, and for grappling with a handmade circuit board. And I'll be sure to provide professionally-made PCBs next time I run this workshop. The best kind of teaching is one that teaches the teacher!
All files for the board and presentation are available here. They are also mirrored on GitHub here. Thanks to Fab Lab Joinville for providing the space and support.