Smart Crane Monitoring App Update#
This is another blog post reporting project progress. On the 18th of December we had a review meeting with KONECRANES. We revised the use cases and set the final goals for implementation. During the holidays it was a bit difficult to work, given the atmosphere and constant distractions. I'm glad I still got to enjoy Christmas and New Year's in Tampere. Ultimately, work got done finishing the UI.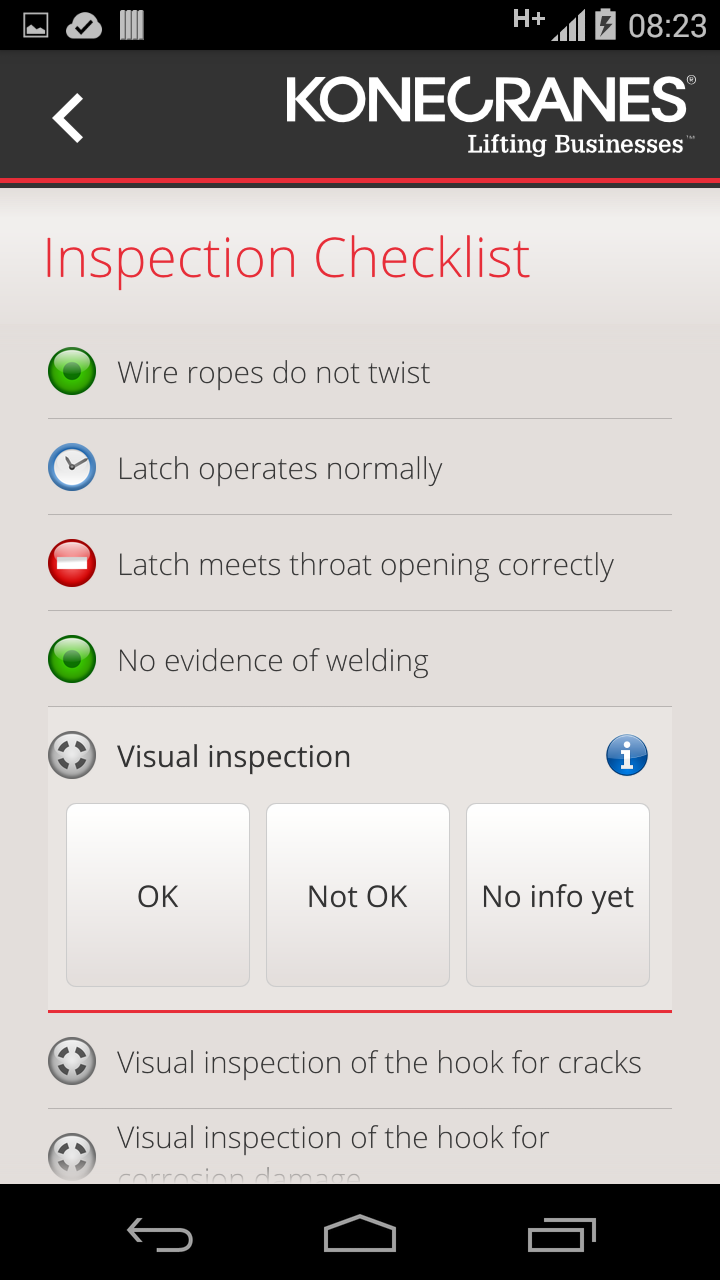 Inspection Checklist UI
Our next meeting will be on January 7th. The project nears it's conclusion. In our agenda we will focus on results so far and on how the final presentations will be conducted.
That was it for this blog post. I will be back with the video of the final presentation, on the 15th. Later!