Smart Crane Monitoring App and Real Sense for Mobile Devices#
One final presentation at Konecranes HQ in Hyvinkää, marked the end of the SCMA project with Konecranes. It was a
pleasure to work with the company, and special thanks go to our awesome Demola
facilitator, Ville Korpiluoto. Cheers!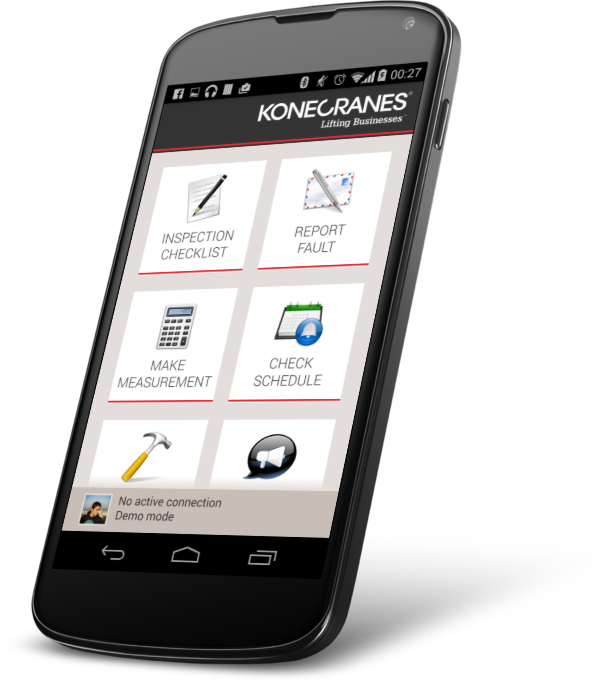 The project results were licensed to the company and development will
continue internally at Konecranes. It has taught me a little bit more
about native mobile app development and respective interfaces. I am also proud of the graphical design of the app, which was drawn from scratch. In retrospect, the whole project was a very positive experience. See previous posts for more material.
The Spring semester here in Finland has brought another interesting project to work on, in partnership with Intel: Real Sense for Smart Devices. This one has a bigger team, and very interesting technology to play with. I would love to try and get some game up and running with it 😀